IT Support for Architects, Building Developers, Property Managers, & Other Small Businesses
Personalized service combined with the knowledge and experience of working within your business vertical for over 20 years.
---
With over 20 years of experience working with businesses big and small throughout the Chicago area, SRV Network has the insider knowledge on the hardware and software that have become integral parts of the Architectural, Developer, and Property Management industries. If you're looking for professional IT support to drive your business forward and keep your critical data secure, you've come to the right place.
6 Reasons Why SRV Network Is Right For You:
Insider Experience. Our 20 years of working with Architectural, Property Management, and Building Development firms of all sizes puts us in a position to provide you with seamless IT support from start to finish.
Fast Repairs. Your issues – even the minor ones – will be taken care of quickly and efficiently. Our fixed price, all-inclusive support plan includes resolving any issues that arise in an expeditious manner. Since everything is included in one price, we are highly-motivated to use our time wisely and follow through on all issues to successful completion.
100% Unconditional Satisfaction – We Guarantee It. Our IT consulting and technology support services will give you the satisfaction you deserve. We will bend over backwards to ensure you are happy with our IT management & network support services.
We Won't Surprise You With Bad News. We will let you know of any potential risks upon evaluation of your network as part of our maintenance services. We will explain any potential risks involved and always obtain permission before we begin work. You may choose to backup and secure your data beforehand.
Freedom From Unpredictable IT Spending. You'll never be surprised. We offer an all-inclusive proactive, reliable and affordable support plan, ensuring that our clients are not nickel-and-dimed when they need us the most. Many companies bill IT support through prepaid blocks or time and material invoices – meaning the more problems a client has, the more the client pays. At SRV Network, we do things differently. Our fixed-fee support plan enables you to manage IT costs and avoid unnecessary IT spending.
All Projects Completed on Schedule AND Budget – Guaranteed. By hiring SRV Network for IT Consulting or project management, there will be no unexpected expenses. Sometimes this occurs with technicians who have improperly planned and researched. We do the right thing and make no excuses. Your IT support project will be completed within time constraints, resources, scope and budget.
Upgraded Our Entire Network
360 Chicago is the premier observatory in Chicago located on the 94th Floor of the John Hancock building. We're located in three different areas of the building including the 94th, 34th and concourse level all needing to be connected and working together seamlessly. This year we upgraded our entire ...Read More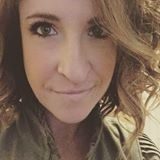 Jennifer Hesser
Director of Operations
360 Chicago
If You Are Not Taking The Proper Steps To Protect Your Data, You're Practically Handing Your Wallet To Cybercriminals!
Read our free report on The 7 Most Critical IT Security Protections Every Business Must Have In Place Now To Protect Themselves from Cybercrime, Data Breaches And Hacker Attacks and arm yourself with the knowledge you need to protect your business from a data disaster.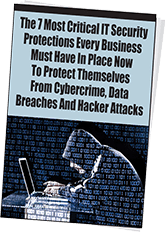 Download This Free Report To Learn:
The #1 threat to your business that even the BEST firewalls and anti-virus software can't protect against (and what you need to do now to remedy it).
The biggest security risks with cloud computing and what you need to do to stay safe if you're going to store client data, confidential data and financial information in the cloud.
A common misconception about business bank fraud that will shock you – and 3 simple things you can do to protect your bank account from unauthorized access and theft.
How to keep your network secure with the proliferation of mobile devices, cloud applications, e-mail, and social media sites connecting to your computer network.
Ready to learn more? Click here for a FREE, no-obligation onsite network assessment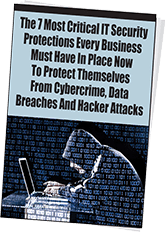 Fill Out This Form To Receive Your


FREE

Report