IT Support
Get the Technical Expertise Your Business Needs
A lone wolf IT guy can't provide your business with the support required to keep systems functioning, and hiring an internal IT department is expensive and time-consuming. There's a better way – entrust SRV Network with responsibility for your network and systems and you'll enjoy reliability, expertise, and cost effectiveness that you can't get anywhere else.
IT Support for Architects, Building Developers,
Property Managers, & Other Small Businesses
If you design it, build it, or manage it, SRV Network can maintain it. We understand that your needs are substantially different than businesses operating in other industries, so don't settle for an IT support provider that doesn't understand your unique requirements. We take the time to know you and your company.
Managed Services
It's time to stop waiting for your IT to break before running around trying to find a quick
fix – with our Managed Services plans, you get constant monitoring, proactive maintenance, and predictable budgeting thanks to an all-inclusive, fixed-rate monthly service plan.
Virtualization
Want to implement more and newer technologies but simply don't have the space in your office to do so? Virtualization could be the answer - improve the performance of your applications and get back on track more quickly after outages with our Virtualization solutions.
Business Continuity Planning
Don't wait for disaster to strike before you take action to protect your company and its digital assets. In the event of a natural disaster or security breach, you need to know that your business can be back in action quickly and easily - we can give you that reassurance.
Benefits of Having a Data Backup Plan:
Your files are automatically backed up right over the internet. No more rotating and storing tapes - one more important item off your to-do list so that you can focus on your main area of expertise.
Your data is safe and easily accessible - never have to worry about an emergency stopping you from doing business or losing hours, days, weeks, or months of data ever again.
You can back up ALL of your data and not be limited by the size of your storage devices.
Over Seven years of Support
As a real estate company that is rapidly growing, we need service providers who can keep pace, as SRV Network has for over seven years. One of the critical roles they have is acting as our IT Help Desk. Their team resolves a wide spectrum of software and hardware issues for our employees. They are very responsive and friendly to work with, but most importantly, they free up our in-house MIS Manager. This allows him to concentrate on strategic planning, research and implementation of new technology, and managing vendor relationships. Another very important need that SRV satisfies is their assistance with complex IT projects across multiple technical platforms. Their certified top-tier system engineers leverage their experience to consistently provide knowledgeable, reliable support. They have proven their commitment to pushing our initiatives to the finish line, and will work evenings and weekends, just to ensure the work does not negatively impact our employees.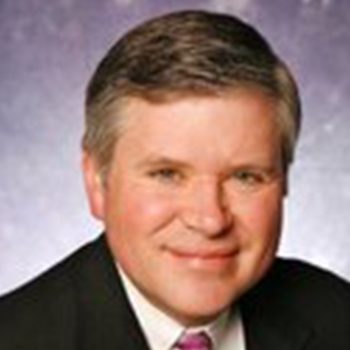 Kent Swanson
Newcastle Limited