Desktop & Server Support
Microsoft Certified, Professional Desktop & Server Support – 24x7x365
---
Your computers are your business' life line. You might think you're safe from the threats big businesses face when it comes to computer maintenance and security, but the truth is that thieves watch and target you as low-hanging fruit – easy targets to take advantage of in order to make a quick buck. Viruses, cybercriminals, hard drive crashes, and human error are threats that come for us no matter what size our business is, and they must be addressed! SRV's technicians offer comprehensive, certified tech support around the clock so that you can take your mind off the stress of maintaining your security and focus on what really matters - furthering your success and growth. Schedule an appointment and get the support you need today!
Our desktop service is designed specifically to help SMBs manage and protect multivendor networked PCs with one integrated, affordable solution that seamlessly and effectively handles all your issues without having an impact on your performance.
Our server service is designed to give your business the speed it needs to access, share, and manage the data essential to your day-to-day operations. Whether you're looking to save space on equipment or ensure that your business' and client's data is secure from threats, natural and criminal, SRV Network is the team you need to get it done.
Call 1-312-376-2910 now for instant tech support
SRV Network delivers tech support to businesses like yours across the Chicagoland area and we guarantee an outstanding experience. Get quality tech support anytime, anywhere by leveraging the knowledge and experience of our professionals in the support center. As a Microsoft Certified Partner, we are equipped to provide you with the superior technical expertise, strategic thinking and hands-on skills your business needs to efficiently tackle any threat that comes your way.
SRV's Service Covers:
Computer Tech Support
Web & E-mail Support
Virus and Spyware Removal
Data Backup & Recovery
Network & Internet Security
Computer Performance & Optimization
Continuous maintenance
24x7 Help desk
Quick access to a REAL person via the support center
Upgraded Our Entire Network
360 Chicago is the premier observatory in Chicago located on the 94th Floor of the John Hancock building. We're located in three different areas of the building including the 94th, 34th and concourse level all needing to be connected and working together seamlessly. This year we upgraded our entire network. SRV Network, Inc., our service provider for 8 years, worked with our vendors and building riser company to make sure every aspect of the upgrade went smoothly. The upgrade went great and we're very happy with how SRV Network, Inc. helped us through this major upgrade. We value our partnership with SRV Network, Inc. and look forward to working with them in the future.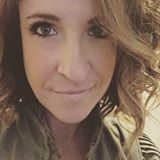 Jennifer Hesser
Director of Operations
360 Chicago
If You Are Not Taking The Proper Steps To Protect Your Data, You're Practically Handing Your Wallet To Cybercriminals!
Read our free report on The 7 Most Critical IT Security Protections Every Business Must Have In Place Now To Protect Themselves from Cybercrime, Data Breaches And Hacker Attacks and arm yourself with the knowledge you need to protect your business from a data disaster.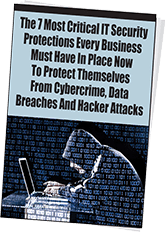 Download This Free Report To Learn:
The #1 threat to your business that even the BEST firewalls and anti-virus software can't protect against (and what you need to do now to remedy it).
The biggest security risks with cloud computing and what you need to do to stay safe if you're going to store client data, confidential data and financial information in the cloud.
A common misconception about business bank fraud that will shock you – and 3 simple things you can do to protect your bank account from unauthorized access and theft.
How to keep your network secure with the proliferation of mobile devices, cloud applications, e-mail, and social media sites connecting to your computer network.
Ready to learn more? Click here for a FREE, no-obligation onsite network assessment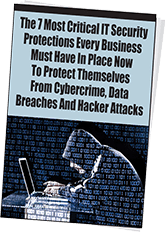 Fill Out This Form To Receive Your


FREE

Report