Desktop & Server Support
Microsoft Certified, Professional Desktop & Server Support – 24/7/365
---
Your computers are central to the daily operation and long-term success of your business. One could reason that smaller businesses are safe from the kinds of cyber-attacks that target the confidential information of large corporations, but unfortunately that couldn't be further from the truth. Online thieves and computer hackers would much rather target smaller businesses with less intensive, or no cyber protection to make some fast cash, instead of targeting the well protected databases of large corporations.
Viruses, cybercriminals, hard drive crashes, and human error are threats that affect companies regardless of size, and they must be addressed. SRV's experienced technicians offer comprehensive tech support around-the-clock to assist you and get your business back online, allowing you to focus your energy where it matters most.
Click here to schedule an appointment and receive a free security assessment
Our desktop service is designed specifically to help small and medium businesses protect all of their computers with one integrated and affordable solution that seamlessly manages your network, while improving performance.
Our server maintenance program is designed to allow your business to access, share and manage the data essential to your day-to-day operations quickly and without costly downtime. Whether you're looking to save space on equipment or ensure that your sensitive data is secure from threats, both natural and criminal, SRV has the services to keep you protected.
Call 1-312-376-2910 now for instant tech support
SRV has been providing tech support to businesses like yours in the Chicago area for over two decades and we take pride in delivering excellent Managed IT Service and Support. Our team of highly trained technicians is available to assist you any time through our support center. As a Microsoft Certified Partner, we have access to the most advanced resources and equipment to provide your business with an outstanding network and industry leading IT support.
SRV's Service Covers:
Computer Tech Support
Web & E-mail Support
Virus and Spyware Removal
Data Backup & Recovery
Network & Internet Security
Computer Performance & Optimization
Continuous maintenance
24/7 Help desk
Quick access to our in-house technicians
Upgraded Our Entire Network
360 Chicago is the premier observatory in Chicago located on the 94th Floor of the John Hancock building. We're located in three different areas of the building including the 94th, 34th and concourse level all needing to be connected and working together seamlessly. This year we upgraded our entire ...Read More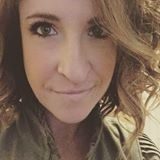 Jennifer Hesser
Director of Operations
360 Chicago
If You Are Not Taking Proactive Steps To Protect Your Data, Your Business And Confidential Information Is Vulnerable To Cybercrime And Data Breaches.
Read our free report on The 7 Most Critical IT Security Protections Every Business Must Have to learn the consequences of cyber-attacks and how to best protect your confidential information to prevent a data disaster.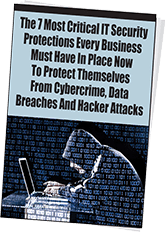 Download This Free Report To Learn:
The #1 threat to your business that even the BEST firewalls and anti-virus software can't protect against (and what you need to do now to remedy it).
The biggest security risks with cloud computing and what you need to do to stay safe if you're going to store client data, confidential data and financial information in the cloud.
A common misconception about business bank fraud that will shock you – and 3 simple things you can do to protect your bank account from unauthorized access and theft.
How to keep your network secure with the proliferation of mobile devices, cloud applications, e-mail, and social media sites connecting to your computer network.
Ready to learn more? Click here for a FREE, no-obligation onsite network assessment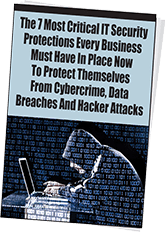 Fill Out This Form To Receive Your


FREE

Report