Cloud Solutions
The Future Of Storage, Collaboration & Communication
---
You work hard to grow your business, so why allow unreliable IT, server maintenance, and storage issues to hold you back? Cloud solutions empower you by expanding and redefining the ways your business stores and accesses its data, as well as how you use it. Thanks to cloud solutions, your business can completely eliminate the headaches that come with maintaining, backing-up, and updating your own storage devices. If you want the power to collaborate using the Internet and intranet in or out of your office, cloud solutions from SRV are the answer. Share, edit and publish documents in a unified system, improve communication, e-mail, increase marketing abilities, and enhance your day-to-day business processes, all in real time. Getting your information from the "cloud" has never been easier or more affordable.
Upgraded Our Entire Network
360 Chicago is the premier observatory in Chicago located on the 94th Floor of the John Hancock building. We're located in three different areas of the building including the 94th, 34th and concourse level all needing to be connected and working together seamlessly. This year we upgraded our entire ...Read More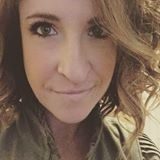 Jennifer Hesser
Director of Operations
360 Chicago
5 Critical Facts Every Business Owner Must Know Before Moving Their Computer Network To The Cloud
If you are looking to upgrade your current computer network to a more cost effective and efficient IT solution, Cloud Computing may be the answer. The insights provided in this report will provide you with useful information and the right questions to ask to avoid getting "sold" a solution that doesn't work for you.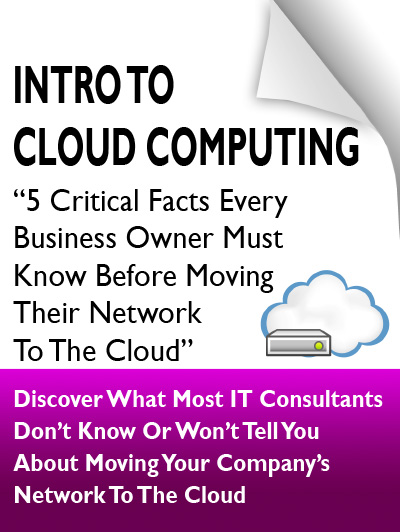 You'll discover:
What cloud computing is and why so many small and medium businesses are switching to it versus expensive, server-workstation networks.
The various types of cloud solutions you need to know about and how to determine which one is right for you.
What you should expect to save on IT costs initially and over time.
15 critical questions you MUST know the answer to; don't let your computer guy skirt the answer on these!
The most important thing you need to know about security and where your data is hosted.
Little-known facts about moving to the cloud most IT consultants don't know or won't tell you that could end up costing you big.
Ready to learn more? Click here for a FREE, no-obligation onsite network assessment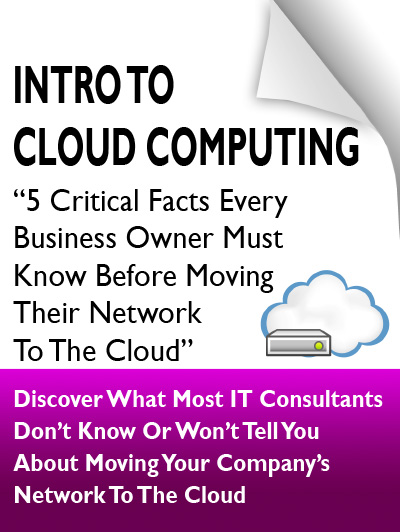 Fill Out This Form To Receive Your


FREE

Report
Important! We hate spam as much (or more!) than you and promise to NEVER rent, share, or abuse your e-mail address and contact information in any way.