SRV Network's IT Services
Customized IT Services To Fit Your Budget
Whether you're looking to keep IT services costs predictable, avoid unexpected problems, communicate more effectively or make a plan for business continuity, SRV Network has a solution for you. Contact us today and learn how we can create a reliable service plan for your company.
If it's a project, ongoing IT management, upgrade or move, we can create the solution that works for your budget.
Managed IT Support
Affordable monthly monitoring and maintenance for all your server and desktop needs 24/7
Desktop & Server Support
Your computers are your business's life line. You might think you're safe from the threats big businesses face when it comes to computer maintenance and security, but the truth is that thieves watch and target you as low-hanging fruit – easy targets to take advantage of in order to make a quick buck. Download our free eReport on how to make sure you're doing everything you can to protect your business and set an appointment to meet with us today.
Data Backup
Your one-stop shop for your business' unique data backup needs - never worry about losing your critical data ever again thanks to these great, flexible plans
Disaster Recovery & Business Continuity
Full data security, disaster planning, prevention, back-up and protection plans to keep you productive 24/7
VoIP/Phone Solutions
The dependability of a landline at a fraction of a cost. Check out how you can boost your productivity and cut down on costs with our Cytracom-hosted VoIP services.
Cloud
You work hard to grow your business, so why allow unreliable IT, server maintenance, and storage issues to hold you back? Internet/Intranet technology helps increase efficiency and enhance collaboration - read our free eReport to learn how you can put these to work for your business and save while doing it.
Virtualization
Want to implement more and newer technologies but simply don't have the space in your office to do so? Virtualization could be the answer - improve the performance of your applications and get back on track more quickly after outages with our Virtualization solutions.
IT Project Management
SRV Network. takes the time to understand your unique situation and work with you every step of the way. Whether it's a simple hardware installation or an intricate network upgrade, we make the whole process seamless from beginning to end.
Network Security
SRV Network specializes in the expert planning, implementation, auditing, monitoring and management of complete data and network security solutions. Network Security is certainly not something you can "set and forget" – nor is it a series of point solutions that are simply strung together. At SRV Network, we believe in a proactive approach to your business safety that results in a well-designed security infrastructure.
Over Seven years of Support
As a real estate company that is rapidly growing, we need service providers who can keep pace, as SRV Network has for over seven years. One of the critical roles they have is acting as our IT Help Desk. Their team resolves a wide spectrum of software and hardware issues for our employees. They are very responsive and friendly to work with, but most importantly, they free up our in-house MIS Manager. This allows him to concentrate on strategic planning, research and implementation of new technology, and managing vendor relationships. Another very important need that SRV satisfies is their assistance with complex IT projects across multiple technical platforms. Their certified top-tier system engineers leverage their experience to consistently provide knowledgeable, reliable support. They have proven their commitment to pushing our initiatives to the finish line, and will work evenings and weekends, just to ensure the work does not negatively impact our employees.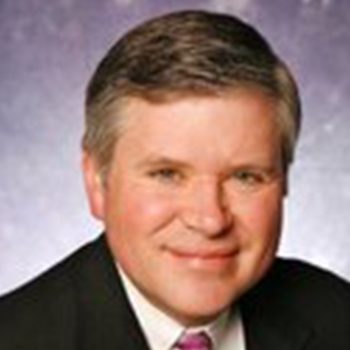 Kent Swanson
Newcastle Limited
Do you want reliable IT support but you're not sure what services are right for you? SRV Network Inc. will visit your business for FREE and help you acquire the knowledge you need to make an informed decision.
Schedule your FREE assessment today!