IT Support In Bridgeport
Are you looking for reliable IT support and services from an established provider with experience in working in the Bridgeport area? SRV Network, Inc. specializes in IT support for small and medium-sized businesses, providing expert solutions to firms all over Illinois. Our engineers work with you to better your business' maintenance, support, and network infrastructure, and cap your monthly cost for all your IT service needs. SRV Network partners with your company to help you reach your computer networking goals. We value long-term relationships with our clients and will work closely with your business to ensure that you have all the technology resources you need to be successful in your industry.
Here are a few of the services you can expect:
Server & Desktop Management – Computer systems and servers are updated, backed up and managed remotely. Your network is monitored and issues can be found and resolved long before they result in an issue.
Remote Support – Telephone and internet support are available 24 hours a day, 7 days a week. Our local staff resolves most issues remotely, getting you back up and running quickly.
Fast, Onsite Response – Because we are local, our technicians arrive quickly to your company's location. Our team is always ready to help at your location for any issues or failures that require an onsite visit.
Reliable Support Center - Our technicians are always just one call or click away. Give us a call or fill out our support form and our team will quickly and efficiently give you the help you need.
IT Planning & Consulting – Our team of experts can help you decide on the best hardware and software choices to fit your needs now and in the future. From Windows to Mac to Linux, we can support it all.
By partnering with SRV Network, Inc., you're adding a dedicated team of IT experts to your Bridgeport firm – without adding personnel to your payroll. Enjoy the benefits of having a full staff of professional IT technicians at a fraction of the cost. If you're ready to make the hassle of securing your network a thing of the past, then contact us today to learn more about how our IT professionals can secure your business. It's time to say goodbye to technology headaches and long-term contracts – call or email us today!
Best Advice/Solutions Since 1998
Kempster, Corcoran, Quiceno & Lenz-Calvo has been working with SRV Network since January 1998. SRV has always been a reliable source for our IT needs. They are knowledgeable, trustworthy, courteous and professional. We can always count on them to respond on a timely basis and give us the best advice/solution ...Read More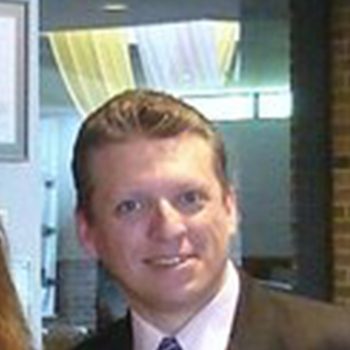 Javier Martinez
Kempster, Corcoran, Quiceno & Lenz-Calvo
If You Are Not Taking The Proper Steps To Protect Your Data, You're Practically Handing Your Wallet To Cybercriminals!
Read our free report on The 7 Most Critical IT Security Protections Every Business Must Have In Place Now To Protect Themselves from Cybercrime, Data Breaches And Hacker Attacks and arm yourself with the knowledge you need to protect your business from a data disaster.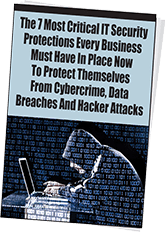 Download This Free Report To Learn:
The #1 threat to your business that even the BEST firewalls and anti-virus software can't protect against (and what you need to do now to remedy it).
The biggest security risks with cloud computing and what you need to do to stay safe if you're going to store client data, confidential data and financial information in the cloud.
A common misconception about business bank fraud that will shock you – and 3 simple things you can do to protect your bank account from unauthorized access and theft.
How to keep your network secure with the proliferation of mobile devices, cloud applications, e-mail, and social media sites connecting to your computer network.