IT Support For Building Developers
You Build The Buildings, We Build The Network
---
The building development industry is constantly evolving, making it vital to consistently evaluate and streamline operations utilizing the most efficient processes and technology. SRV Network, Inc. knows that maintaining the best possible IT network in your building development company is of prime importance and we ensure that you have seamless productivity within your systems.
In an industry where scheduling and organization is prime, reliable technology is crucial. Modern building development depends on technology for efficient execution of development processes, as well as communications with customers, suppliers and employees.
SRV Network has helped a number of building developers attain their business goals by making IT a streamlined part of the operation. We value long-term relationships with our clients and will work closely with your business to ensure that you have all the technology resources for software and hardware you need to be successful.
Here are some of the services you can expect:
Server & Desktop Management – Computer systems and servers are updated, backed up and managed remotely. Your network is monitored and issues can be found and resolved long before they result in an issue.
Remote Support – Telephone and internet support are available 24 hours a day, 7 days a week. Our local staff resolves most issues remotely, getting you back up and running quickly.
Fast, Onsite Response – Because we are local, our technicians arrive quickly to your company's location. Our team is always ready to help at your location for any issues or failures that require an onsite visit.
Reliable Support Center - Our technicians are always just one call or click away. Give us a call or fill out our support form and our team will quickly and efficiently give you the help you need.
IT Planning & Consulting – Our team of experts can help you decide on the best hardware and software choices to fit your needs now and in the future. From Windows to Mac to Linux, we can support it all.
We work with your line of business software provider to ensure you get the most out of your technology. Don't wait any longer, get the support you need to thrive in your environment without running into annoying tech hiccups, data loss disasters, or cybercriminal activity.
With over 20 years of experience working with building developers big and small throughout the Chicago area, SRV Network has the insider knowledge on the hardware and software that have become integral to your business. If you're looking for professional IT support to drive your business forward and keep your critical data secure, you've come to the right place.
Upgraded Our Entire Network
360 Chicago is the premier observatory in Chicago located on the 94th Floor of the John Hancock building. We're located in three different areas of the building including the 94th, 34th and concourse level all needing to be connected and working together seamlessly. This year we upgraded our entire network. SRV Network, Inc., our service provider for 8 years, worked with our vendors and building riser company to make sure every aspect of the upgrade went smoothly. The upgrade went great and we're very happy with how SRV Network, Inc. helped us through this major upgrade. We value our partnership with SRV Network, Inc. and look forward to working with them in the future.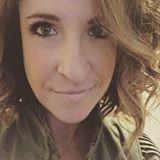 Jennifer Hesser
Director of Operations
360 Chicago
If You Are Not Taking The Proper Steps To Protect Your Data, You're Practically Handing Your Wallet To Cybercriminals!
Read our free report on The 7 Most Critical IT Security Protections Every Business Must Have In Place Now To Protect Themselves from Cybercrime, Data Breaches And Hacker Attacks and arm yourself with the knowledge you need to protect your business from a data disaster.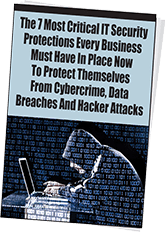 Download This Free Report To Learn:
The #1 threat to your business that even the BEST firewalls and anti-virus software can't protect against (and what you need to do now to remedy it).
The biggest security risks with cloud computing and what you need to do to stay safe if you're going to store client data, confidential data and financial information in the cloud.
A common misconception about business bank fraud that will shock you – and 3 simple things you can do to protect your bank account from unauthorized access and theft.
How to keep your network secure with the proliferation of mobile devices, cloud applications, e-mail, and social media sites connecting to your computer network.
Ready to learn more? Click here for a FREE, no-obligation onsite network assessment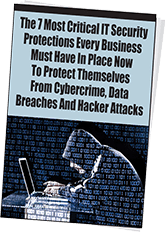 Fill Out This Form To Receive Your


FREE

Report