IT Support For Architects
You Design The Buildings, We Design The Network
---
Are you looking for reliable IT support and services from an established provider with experience in the Architectural industry? SRV Network, Inc. specializes in IT support for the architectural industry, providing expert solutions to firms all over Chicago. Our engineers work with you to better your business' maintenance, support, and network infrastructure, and cap your monthly cost for all your IT service needs. SRV Network partners with your company to help you reach your computer networking goals. We value long-term relationships with our clients and will work closely with your business to ensure that you have all the technology resources you need to be successful in your industry.
Here are some of the services you can expect:
Server & Desktop Management – Computer systems and servers are updated, backed up and managed remotely. Your network is monitored and issues can be found and resolved long before they result in an issue.
Remote Support – Telephone and internet support are available 24 hours a day, 7 days a week. Our local staff resolves most issues remotely, getting you back up and running quickly.
Fast, Onsite Response – Because we are local, our technicians arrive quickly to your company's location. Our team is always ready to help at your location for any issues or failures that require an onsite visit.
Reliable Support Center - Our technicians are always just one call or click away. Give us a call or fill out our support form and our team will quickly and efficiently give you the help you need.
IT Planning & Consulting – Our team of experts can help you decide on the best hardware and software choices to fit your needs now and in the future. From Windows to Mac to Linux, we can support it all.
We work with your line of business software provider to ensure you get the most out of your technology. Don't wait any longer, get the support you need to thrive in your environment without running into annoying tech hiccups, data loss disasters, or cybercriminal activity.
With over 20 years of experience working with architectural firms big and small throughout the Chicago area, SRV Network has the insider knowledge on the hardware and software that have become integral to your business. If you're looking for professional IT support to drive your business forward and keep your critical data secure, you've come to the right place.
Over Seven years of Support
As a real estate company that is rapidly growing, we need service providers who can keep pace, as SRV Network has for over seven years. One of the critical roles they have is acting as our IT Help Desk. Their team resolves a wide spectrum of software and hardware issues for our employees. They are very responsive and friendly to work with, but most importantly, they free up our in-house MIS Manager. This allows him to concentrate on strategic planning, research and implementation of new technology, and managing vendor relationships. Another very important need that SRV satisfies is their assistance with complex IT projects across multiple technical platforms. Their certified top-tier system engineers leverage their experience to consistently provide knowledgeable, reliable support. They have proven their commitment to pushing our initiatives to the finish line, and will work evenings and weekends, just to ensure the work does not negatively impact our employees.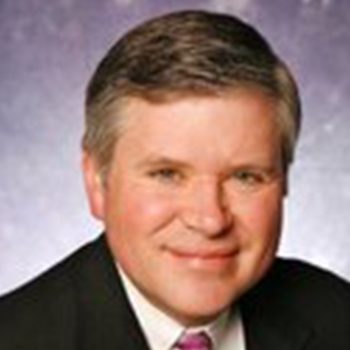 Kent Swanson
Newcastle Limited
If You Are Not Taking The Proper Steps To Protect Your Data, You're Practically Handing Your Wallet To Cybercriminals!
Read our free report on The 7 Most Critical IT Security Protections Every Business Must Have In Place Now To Protect Themselves from Cybercrime, Data Breaches And Hacker Attacks and arm yourself with the knowledge you need to protect your business from a data disaster.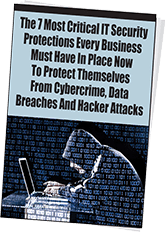 Download This Free Report To Learn:
The #1 threat to your business that even the BEST firewalls and anti-virus software can't protect against (and what you need to do now to remedy it).
The biggest security risks with cloud computing and what you need to do to stay safe if you're going to store client data, confidential data and financial information in the cloud.
A common misconception about business bank fraud that will shock you – and 3 simple things you can do to protect your bank account from unauthorized access and theft.
How to keep your network secure with the proliferation of mobile devices, cloud applications, e-mail, and social media sites connecting to your computer network.
Ready to learn more? Click here for a FREE, no-obligation onsite network assessment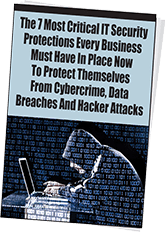 Fill Out This Form To Receive Your


FREE

Report