Features

Mobile Integration
Integrate your mobile devices with the Cytracom Find-Me feature, which enables you to detect the type of call ringing and respond as you see fit. Plus, receive voicemails through your mobile email client!

Call Center Functionality
Efficiently add up to 2,500 users to our scalable call center module. Includes queues with the ability to set specific ringing strategies, agent monitoring/barging, and much more. Need a unique setup? Our team can configure complex rules to create the perfect solutions for your business.

Super Advanced Reporting
Drill down and gain access to precise data with Insights, our powerful reporting feature. Create reports easily using filters such as phone number dialed and system user, or let our system provide you with a graph of your data based on your filter and search settings.

Call Recording
Use this feature to record calls by phone number, ring group, or call queue. Activate scheduling, setup file retention policies, and choose to have files automatically transferred to your server. Listen to call recordings in the Cytracom portal 24/7 anywhere you have access to the internet.

Park Presence
Share a "line" with other users as you would using an old key system. Rather than transferring a call to an extension that may be busy, this feature allows you to park a call to a shared physical key that shows the presence of a caller to other users in the office.

Centralized Device Management
Administer all your devices from a single point: the Cytracom portal. This feature saves you time and eliminates the need to access each phone individually to make most changes. And with templates, you can perform a complete device setup in less than 3 minutes.
What You Will Discover In This Report:
What VoIP is, how it works and why the phone company may force you to switch to a VoIP phone within the next 3 to 4 years.
Hidden costs with certain VoIP systems that can negate any cost savings you might gain on your phone bill.
The surprising, money-saving differences between traditional phone service models and VoIP service.
3 revealing questions to ask any VoIP salesperson to cut through the hype, half-truths and "little white lies" they'll tell you to make the sale.
The ONLY way to know for sure if VoIP will work in your environment and in your business.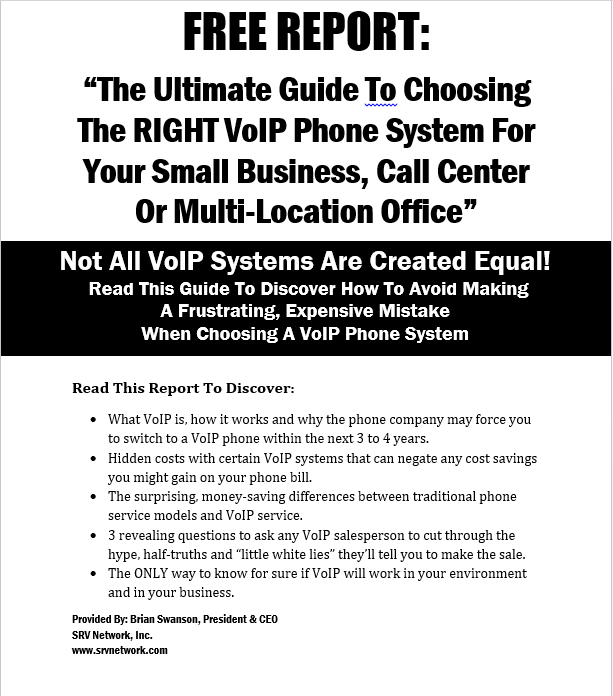 Fill Out This Form To Receive Your
FREE

Report