Download Your
Free Report
5 Critical Facts Every Business Owner
Must Know
Before Moving Their Computer Network To The Cloud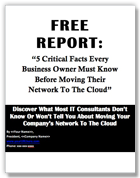 If you need to upgrade your current computer network and are considering cloud computing to save money and simplify IT, the insights provided in this report will arm you with the right information and questions to ask to avoid getting "sold" a solution that doesn't work for you.
You'll discover:
What cloud computing is and why so many small and medium businesses are switching to it versus expensive, server-workstation networks.
The various types of cloud solutions you need to know about and how to determine which one is right for you.
What you should expect to save on IT costs initially and over time.
15 critical questions you MUST know the answer to; don't let your computer guy skirt the answer on these!
The most important thing you need to know about security and where your data is hosted.
Little-known facts about moving to the cloud most IT consultants don't know or won't tell you that could end up costing you big.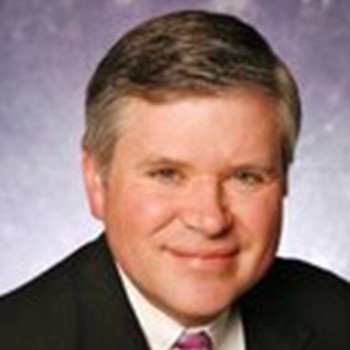 Over Seven years of Support
As a real estate company that is rapidly growing, we need service providers who can keep pace, as SRV Network has for over seven years. One of the critical roles they have is acting as our IT Help Desk. Their team resolves a wide spectrum of software and hardware issues for our employees. They are very responsive and friendly to work with, but most importantly, they free up our in-house MIS Manager. This allows him to concentrate on strategic planning, research and implementation of new technology, and managing vendor relationships. Another very important need that SRV satisfies is their assistance with complex IT projects across multiple technical platforms. Their certified top-tier system engineers leverage their experience to consistently provide knowledgeable, reliable support. They have proven their commitment to pushing our initiatives to the finish line, and will work evenings and weekends, just to ensure the work does not negatively impact our employees.
Kent Swanson,
Newcastle Limited
Complete This Form
Gain Instant Access To Our Free Report
Important! We hate spam as much (or more!) than you and promise to NEVER rent, share, or abuse your e-mail address and contact information in any way.