Leadership
Karl Volkman - Chief Technical Officer, Principal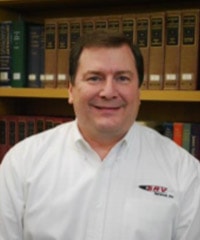 Karl Volkman is the Chief Technical Officer and a principal of SRV Network, Incorporated. He was SRV's first fulltime employee even before the incorporation papers were finalized. Karl brings a diverse technical background to the table and SRV's customers appreciate his vast knowledge and unique perspectives on best utilizing technology in their businesses. Initially, Karl was a high school teacher giving instruction in mathematics, computers, and science at a private school while coaching a variety of sports. When wedding bells started ringing, a slight shifting of career focus occurred and Karl became a programmer at a financial institution, John Nuveen and Company, (currently known as Nuveen Investments). During his long tenure at John Nuveen, he moved over into technical support of the minicomputers, communications equipment, phone systems, and this funny little, new invention called the personal computer.
When Karl left John Nuveen, he was overseeing the technical support department responsible for all technology at every location across the country. Karl's next stop was The Habitat Company where he directed all of Information Technology (IT). While at The Habitat Company, Karl reconnected with Brian Swanson, (they worked together for many years at John Nuveen), and formed and fermented the plan that became SRV Network, Incorporated. Over the past 21 years, Karl has worn many hats for customers ranging from the lead technician during all technical crises, to lead UNIX support throughout a multiyear implementation of Oracle financials at the Chicago Public Schools, to the director of technology for New Lenox School District 161. Karl resides in Flossmoor, IL with his wife Therese and they are proud parents of two adult daughters.
Brett K. Birner - Vice President, Operations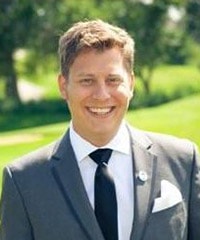 Brett Birner is a longtime employee of SRV Network, Inc. He started with SRV as a Purchasing Agent, where he learned about hardware and software licensing, asset management, renewals and vendor relations. Over the years he transitioned to an Account Manager role, where he was the primary contact for all clients, and currently holds the position as Vice President, Operations.
Brett has extensive experience in consulting, planning and implementing solutions for networks. His recent activities include conducting regular IT meetings with clients, budget planning, demonstrating solutions and sales engineering for projects and proposals. Brett is the go to person for knowledge on product, software and solution providers.
Brett enjoys spending time at his families' cottage in central Wisconsin on holidays and weekends as well as riding his bike on the Lake Michigan trail. He lives in the South Loop of Chicago with his Wife Stephanie Birner.
EDUCATION & CREDENTIALS
B.A. Western Illinois University, 2007
Matthew Maczko - Business Development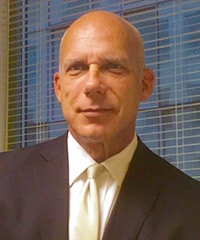 Matt leads and supports SRV Network's efforts in identifying new business opportunities and new business relationships to further advance the continued strategic growth of the firm. Matt directs the activities of the internal sales and marketing staff in helping to develop prospective enterprise clients and relationships.